Financing Options for New Windows, Doors, or Siding
We are pleased to announce that we have partnered with Family Security Credit Union to assist our customers with easy financing and great terms to help with the costs of new windows or siding. FSCU is in the Huntsville, AL area, so you won't have to deal with lenders from outside the area. Give us a call for a free estimate, and let us see what we can do to help with financing your home upgrades. It's that easy.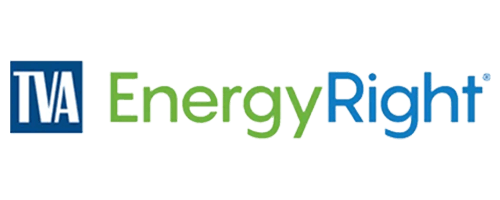 TVA EnergyRight® Residential Services Program
How can the TVA EnergyRight® Residential Services Program help you save money? The TVA EnergyRight® Residential Services Program is an exciting program developed through a partnership between Tennessee Valley Authority (TVA) and your Local Power Company.

The TVA EnergyRight® Residential Services Program provides homeowners with a simple way to make existing homes as energy-efficient as possible. There are two ways for customers to access the program once they have registered. Account registration does not commit you to participate in the program.

1. Find a TVA Quality Contractor Network (QCN) Member: Get started right away! Simply select a QCN member from our list and begin making your energy efficiency improvements. The list is available for viewing after you create your account. If you've already had work performed by a QCN member, select this path and provide the QCN with your Customer Site ID.

2. Request a TVA EnergyRight® Residential Evaluation: Don't know exactly how to make your home more energy efficient? Has an evaluation been performed on your home for a fee? Our professional energy advisors will give you a list of recommended improvements. Then, select a contractor from our list to make your energy improvements.

To learn more about the program, [click here] or call

(865)-632-2101

. Any personal information collected on energyright.mytva.com will not be sold or rented to any party not affiliated with the eScore Program without your consent. Please review TVA's Privacy Policy for more information.

*Program not available to Huntsville utility customers
Give us a call or send us a message using the form below.